Subscribe now to get the latest developments
The Exchange District apartment is located in the northwest corner of the junction of Burnhamthorpe and Kariya Gate, the main road in downtown Mississauga. It is carefully built by Camrost Felcorp, a well-known developer with more than 40 years of development experience. It is a collection of hotels and residences with an area of more than 1.8 million square feet. A new commercial and residential community with apartments, catering and entertainment.
Exchange District apartment is located in the core area of downtown Mississauga, adjacent to Mississauga's most famous city hall celebration square and large shopping mall Square One, and is expected to become a new landmark of Mississauga. The entire project consists of four high-rise towers.
本次推出的是整个项目的旗舰地标楼盘EXS, 也是整个项目的最后一栋楼,楼高31层,合计295套单位,包括1-Bed, 1+Den, 2-Bed, 2+Den等全部户型。地标楼不仅设计精致完美,而且本次的全部配套设施齐全现代并充满全新的科技元素,爱不释手!
As the platinum VIP broker of this project, Jiafang Group has the most detailed first-hand information, which can guarantee the lowest price of the unit you buy and the most discount! Please contact us as soon as possible to give priority to choosing floors and apartment types for discount information.
Out-of-print plot of Square One in downtown Mississauga
Mississauga Civic Center, opposite Square one
15 minutes to Toronto Pearson International Airport
Surrounded by supermarkets and high-end restaurants
Nearly perfect traffic index and walking index
Convenient transportation and fast connection to major highways
Adjacent to "Canada Animation Harvard" Sheridan College, a campus in Mississauga, a truly high-quality school district!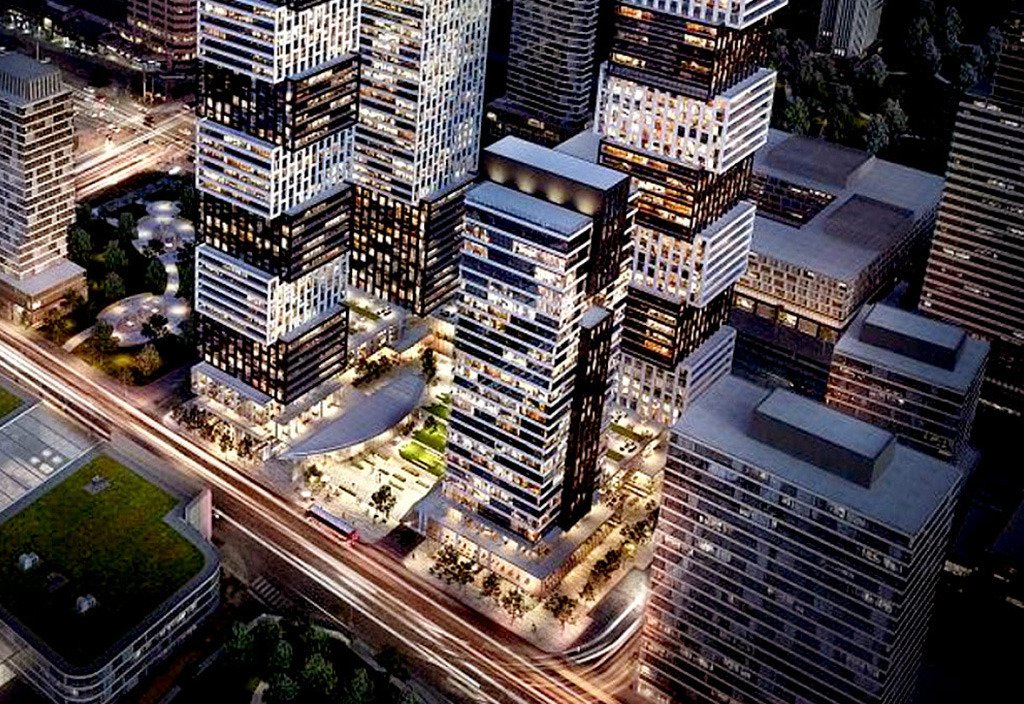 1. Convenient transportation in the community
– Light rail: A few minutes walk to the future LTR light rail station, after opening to traffic, you can easily reach any location between Brampton and Toronto;
– High-speed: You can drive into 401, 403, 410, QEW and 407ETR highways within a few minutes of driving
-Public transportation: direct bus to the University of Toronto Mississauga;
– Commuting: direct access to Square One GO BUS terminal and Cooksville and Erindale GO Train stations;
2. Complete living facilities
- Near Square One Shopping Centre, surrounded by supermarkets and shopping malls;
– Close to the Mississauga Central Library, Civic Centre, Mississauga Celebration Square, Living Arts Centre, Cineplex Cinema, Trillium Hospital and other entertainment and leisure public facilities. Among them, the celebration square often hosts some exciting activities, such as movie nights, farmers' markets and special festivals;
3. High return on investment
– In addition to the ever-increasing permanent population in Mississauga, Sheridan College and the University of Toronto Mississippi campus continue to expand, and there is a huge demand for student housing! The most important thing is that you can get to the Mississippi campus by direct bus, and you can walk to Sheridan College-Hazel McCallion Campus.
– The rent for a one-bedroom house can reach around $2800, and the rent for a two-bedroom house can reach around $3800. Therefore, the off-plan investment has a considerable cash flow.
– As one of the most popular apartments in the most popular area of Mississauga, whether it is put on the rental market or the sales market, it must be in a state of "sweeping up and sweeping away."
4. Mississauga,Has been underestimated for a long time and cannot be ignored!
1) Job opportunities
    -Canada's 6th largest city, one of the important economic centers, enjoys the reputation of "City of Fortune" (City of Fortune);
-75 Canadian headquarters of Fortune 500 companies, including Microsoft, HP, Amazon, etc.;
– On job opportunities, especially professional job opportunities, Mississauga and Toronto go hand in hand;
2) Geographical transportation
    -Only 30 minutes drive from Toronto;
– Canada's largest airport, direct flights to more than 180 destinations in more than 60 countries, with an annual throughput of 38 million passengers;
-The city with the most highways in all of Canada, one and a half hours to the US border;
– Multiple Go Train and Go Bus lines;
3) Natural scenery
    – Located on the shores of Lake Ontario to the west of Toronto, there are vast rivers, forests, lakes and fields in the area. Sailing, skiing, cycling, camping and hiking can be done everywhere.
4) Race composition
    -Multi-ethnic culture, strong tolerance;
– The native language of the population of 52% is non-English, and the proportion of Chinese is about 8%, second only to European and South Asians, and is the third largest ethnic group in Mississauga;
5)Real estate investment
    – The cost of home ownership is low, and the TREB report shows that the city's housing prices are at a medium level in the Greater Toronto Area
– High rental yield: housing rents are high and the annual growth rate ranks second in the country;
6)Business shopping
    -Square One Shopping Center, Canada's largest indoor shopping mall, with more than 350 stores and an annual passenger flow of 25 million;
– Chinese supermarkets have everything, and the surrounding cities include Oakville, Burlington and other cities Chinese often come to patronize;
7)Educational institution
-One of the most famous universities in Canada, the University of Toronto, Mississippi, is highly sought after by Chinese students;
– The Hazel McCallion branch of Sheridan College, a well-known art and design college, is located here.
VVIP阶段独家优惠:(前100买家)

入住前只付10%定金;

分期1年内只付10%定金;

The first limited-time offer: 1 bedroom and 1 bedroom plus study units get 30,000 cash discount; 2 bedrooms or 2 bedroom plus study units get 50,000 cash discount;

车位送3万块现金折扣。

Free transfer;

Give the buyer the right to lease before the transfer of the title

More discounts, first come first served.
Subscribe now to get the latest developments
Appreciation of real estate pictures
Camrost Felcorp is one of the most well-known and respected real estate developers in the Greater Toronto Area and has been leading the industry since its establishment in 1976. So far, they are responsible for the construction of more than 60 buildings, 10,000 residences and 2 million square feet of space. At present, they have invested more than 1 billion US dollars in the construction of multiple high-rise projects in the Greater Toronto Area. Exchange District Condo is one of them.
President and CEO David Feldman said that whether it is building apartments or commercial buildings, he pursues excellence. This is why the apartment project developed by Camrost Felcorp has won many awards. They once transformed the Four Seasons Hotel at the intersection of Yorkville Avenue and Avenue Road into luxury apartments, rejuvenating the Yorkville area.
Other representative properties include: Upper East Village Condos, Yorkville Private Estates, Blue Diamond, Cumberland Tower, Imperial Plaza, etc.
Developer video explanation
VVIP subscription registration/house plan price list request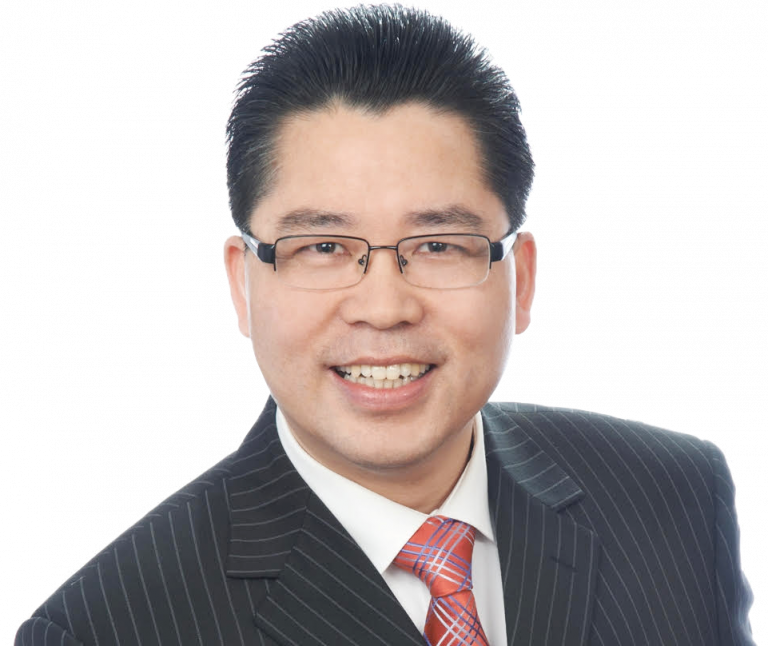 Gary Zhu
President Broker of Record
Direct: 416-992-2899
WeChat: Gary4169922899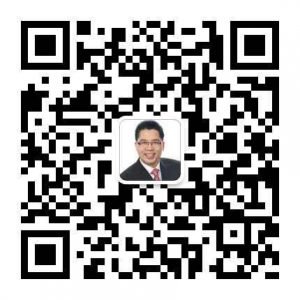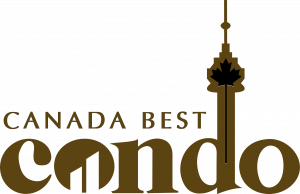 Toronto's Most Reliable Pre-Construction Condos Information Website
Canada Home Group Realty Inc., Brokerage
Independently Owned and Operated
405 Britannia Road East, Suite 210.
Mississauga, ON L4Z 3E6
Office: 905-890-9888
Fax: 905-890-9899
canadabestcondo88@gmail.com